One of the finest aspects of summer gardening are tomatoes and this summer was no exception. Deciding which variety of tomatoes to plant may be one of the biggest challenges you'll face during the summer season. Do you want to harvest all of your tomatoes at once or do you want them to produce fruit throughout the season? Are you looking for cooking tomatoes or salad tomatoes? In a school garden, you want to think about what will draw the children in, how prolific the plant will be and which variety is the most resistant to diseases. Here at 24th Street Elementary, we've been doing our own experiments to find which tomatoes are superstars! 
We wanted to have a plentiful tomato harvest this summer so we planted in two cycles. The first cycle was planted in March. It felt too chilly to dig in those young seedlings but when June rolled around we were swimming in black cherry tomatoes and oblong romas. Black cherry tomatoes are a perfect example of an indeterminate variety; they are vining which means proper support is necessary, and they produce fruit throughout the season.  These black cherries had the perfect blend of acidity and sweetness. I found them to be exceptional in bruschetta but truthfully, just popping one in your mouth as a mid-morning snack could make your taste buds sing. The Roma tomatoes are an example of bush tomatoes, also known as a determinate variety. They require very little caging or staking, and produce an abundance for up to two weeks and then fizzle out. The Roma had thicker skins that weren't as tasty to eat off the vine. Don't get me wrong, they were tasty, but being consumed off the vine wasn't their strong suit. The Roma tomatoes reached their potential when stewing in their own juices. You could amplify their flavor with a splash of dry white wine, a pinch of fresh oregano, several cloves of roasted garlic and but of course, a couple cracks of black pepper. That was that, the Roma made an exceptional marinara sauce, hands down.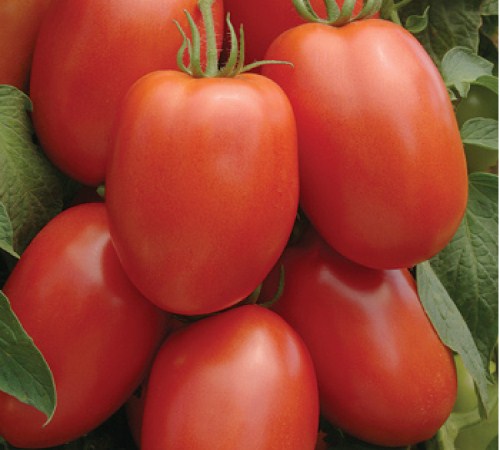 Our second cycle of tomato plantings took place in June. We made sure that our students took part in planting this round of tomatoes so when they returned from Summer Break, they could taste the fruits of their labor. We tried out a few different varieties for this cycle and within the last two weeks the vines have grown heavy with fruit, just in time for school to start! We kept to some of the tried and true favorites like the Purple Cherokee and Sun Gold but we also added in a new contender, called the Lemon Boy. Let me tell you, he is yelll-low! Flesh and all, he's really quite a sight. I wonder what the kids will think of a bright yellow tomato? Can't wait to find out! As for our returned favorites, the Purple Cherokee is taking us by storm.  I have never tasted anything like them. Sweet, fleshy and totally smokey.  First off, they are beyond beautiful. They have a lovely gradation of colors, moving from mauve, with undertones of green, to a rich blackish-purple. Their skin is thin with the juiciest flesh you ever did have. These are perfect eating tomatoes. No need to cook, no need to even cut, you could just bite into them like an apple and prance around the garden like a little garden gnome.
And this is when I think of our kids' at 24th Street Elementary School. Yes, the mental image of a happy little gnome makes me think of children. The summer may have had tomatoes, divine tomatoes, dedicated volunteers, awesome workshops, harvests aplenty, fence mending and tool sharpening but what it didn't have was our students. We had a good run, Summer; but we're ready for our students to bring the magic back to the garden. Bring it back, kids. Bring it back. And until they do, we'll just keep picking those tomatoes.
Do you like this post?
---
@gardenschoolLA
tweeted this page.
2012-09-17 10:02:07 -0700